JOIN US FOR A CANDLELIT DINNER AND PRESENTATION
NubianImp Projects and Metro Vancouver Kink ("MVK") have joined forces to produce an elegant evening of food, and education by two of North America's finest presenters.
Lee Harrington and Mollena Williams will be joining the participants of the 3rd Annual Vancouver D/s Intensive with Master Skip Chasey and slave Rick as part of their WhistleStop Tour for their "ground breaking" book Playing Well with Others.
Following a buffet dinner, with option for vegetarians and those with gluten considerations, Mollena and Lee will guide guests through a special panel discusson designed to complement the weekend's events, their themes of community building. At the end of the evening guests may stay and mingle or go play at the Rascals-Club dungeon party.
Date: Saturday, November 17
Location: Holiday Inn Express Atrium
Dinner: 7:00pm
Presentation: 8:00pm
Cost: $30 for buffet dinner and the presentation. Presentation is FREE for attendees of the full weekend however the price of dinner is NOT included.
Attendees are encouraged to dress their best in leather. Attendance for the full weekend is encouraged but not necessary.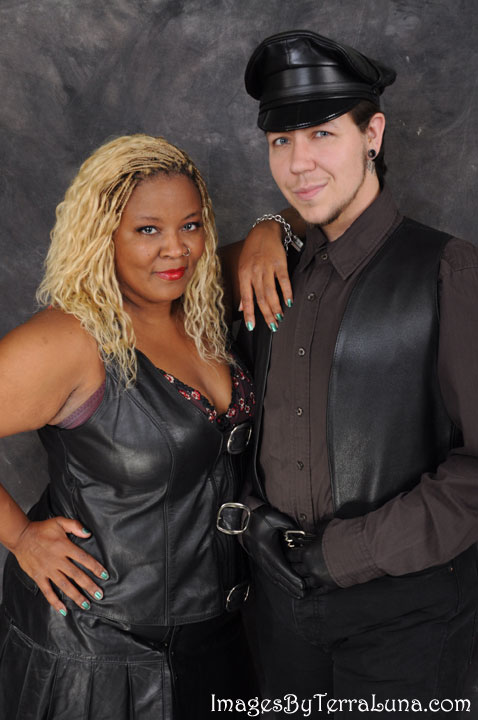 PRESENTATION DESCRIPTION
Mollena and Lee invite you to join them in a dialogue around the experience and place of practitioners living Master/Slave and Power Exchange within a wider community context.
As individuals both passionate about dominance and submission, they have experienced challenges from a variety of sides – from the world at large, from within the broader kink community, and from others pursuing power exchange relationships as well. Let us explore the myths around our communities, and discuss some of the issues we face as we strive to build a better future for those of us engaging in radical relationship structures.